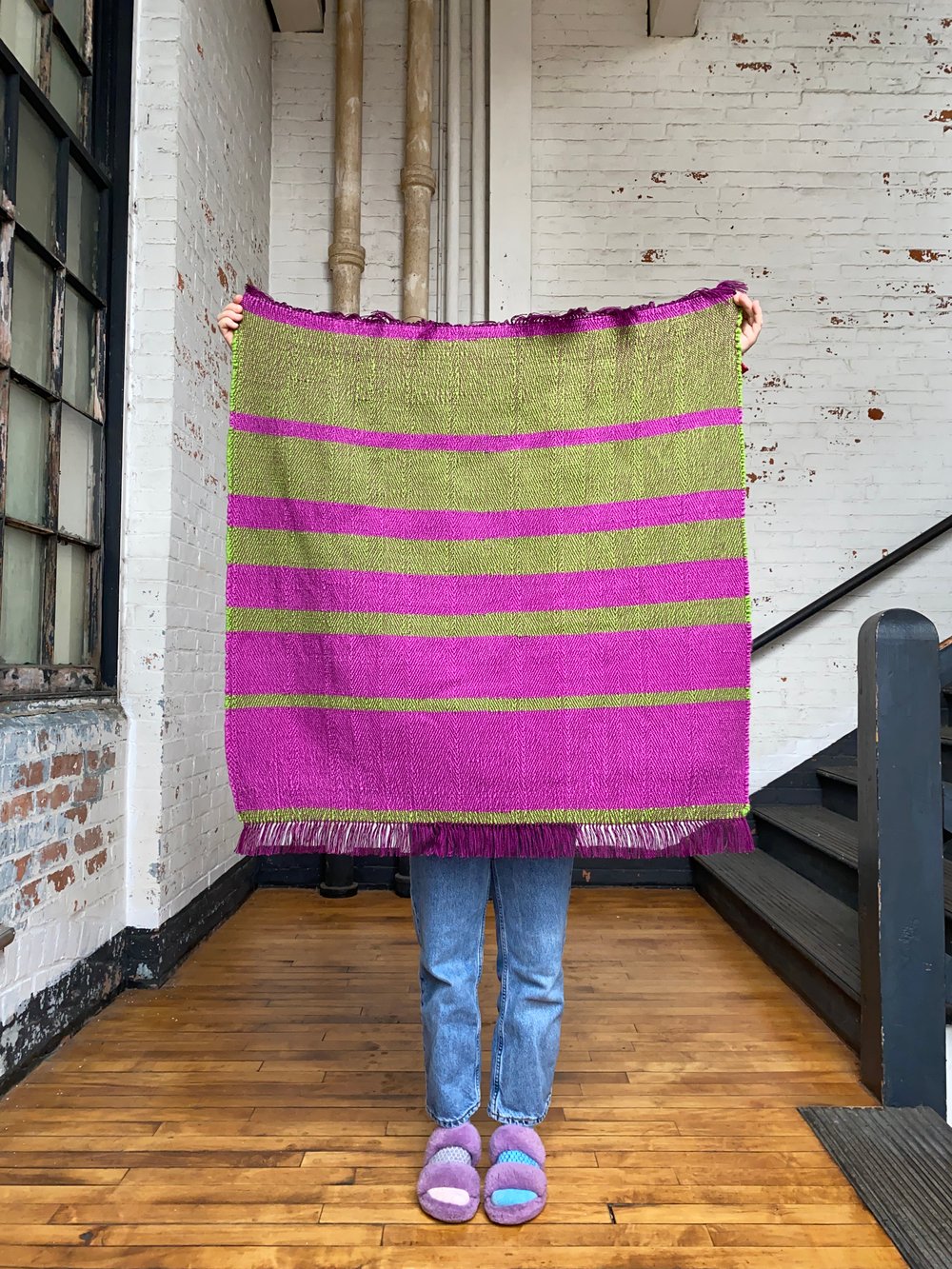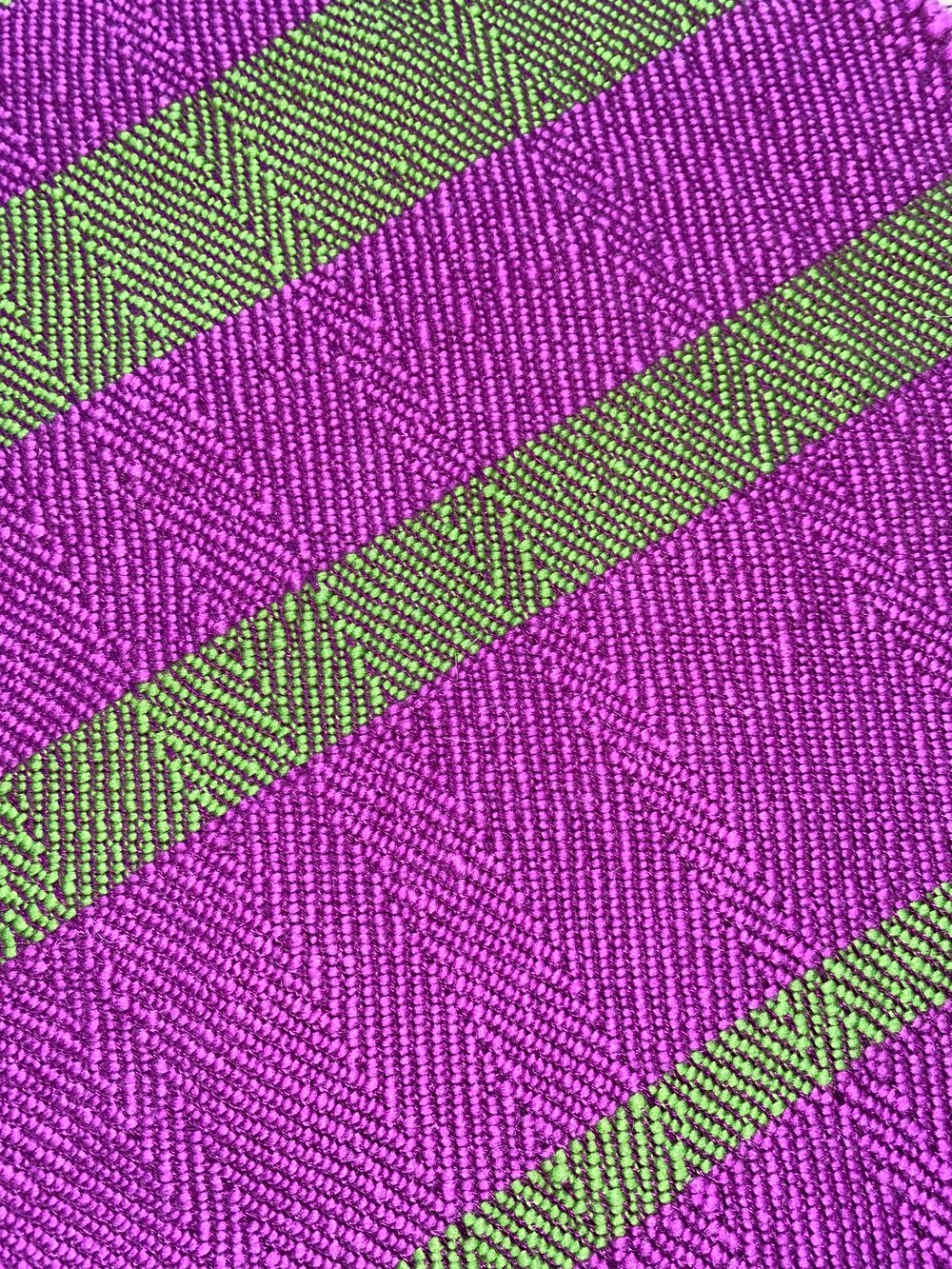 Drapey tencel warp, soft and sturdy Lamb's Pride weft (85% wool/15% mohair) and Fibonacci stripes in both the warp and weft make this throw blanket a visual and textural delight :~)
Measures 35" W x 34" L excluding fringe. Hand wash cold, air dry flat.
I'm piloting a new way to offer my woven goods, similar to sliding scale (but Bigcartel doesn't have a sliding scale option) - tiers! You choose whatever tier feels most comfortable for you. Hoping this makes woven works a bit more accessible.
US shipping only!